Ashley Bryan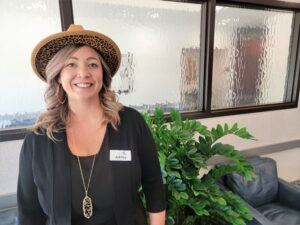 What drew you to get involved with the Center?
When I was 16, I got pregnant. My first reaction to the unplanned pregnancy was to get an abortion. I made an appointment without putting a lot of thought into it. My parents found out and my mom took me to the pregnancy center. The center provided hope for me and reminded me of my worth in Christ and of my unborn baby's worth as well. Now my daughter is a bright and wonderful 14-year-old, who loves Jesus. Once I was in the right spot in my walk with God, he put it on my heart to volunteer as an advocate. He made a clear path for me to do so at the Center and has continued to work great things in my life.
What has impacted you most about working at the Center?
The biggest thing that has impacted me the most is being able to share the gospel more confidently with people. Sharing and leading people to Christ is very exciting and invigorates my own walk with God.
Is there a particular moment or experience that stands out to you?
The first time l shared the gospel with a client stands out to me the most. When I first started volunteering, I was not confident in sharing the gospel. Everyone in the clinic kept on telling me that God would give me the words to say. I was skeptical,  but God still worked through my skepticism. Since that day I have trusted fully in the Lord in those situations, and He has always provided.