Brad Nickle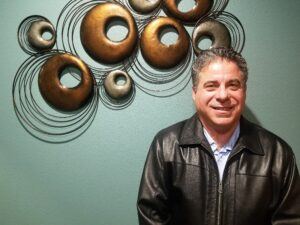 1. What drew you to getting involved with the Center?
I attended my first FWPC Gala event last year as a result of an invitation from a dear friend.  The mission of FWPC reverberated deep in my heart and soul and I immediately knew I had to get involved.  My first child, Rachel, was born 16 weeks premature and weighed 1lb 5oz. I bonded very deeply with Rachel while she lived for 9 months in the NICU at Harris Hospital. God used her to change my wife and me forever.  Since that time, I so cherish these little gifts from God and with joy became involved with FWPC and serve on the Board of Directors.
2. What has impacted or surprised you most about serving at the Center?
There is nothing quite like knowing that your efforts have eternal impact.  Not only is there great joy in being a part of the rescue of one of the precious little ones in this life, but there is also long lasting eternal joy knowing that many of the women that we serve come to know Jesus as Lord and Savior.  What better return is there on rescue efforts that has the potential of saving two lives simultaneously?  I have great joy in joining God in his work of rescue and redemption, it doesn't get any better than that!
3. What moment or experience stands out to you?
I remember so distinctly the call of God to join FWPC.  His call was so much more than a mere financial commitment!  I was compelled by God's spirit to offer my talents of time and other giftings to this ministry.  The chance to join God in this endeavor to save, was as deep as His call to serve my Church.  So with joy and abandonment I embrace this part of the glorious journey of serving God.   The harvest is plentiful, and I will be one of the laborer with joy!