Brent McDonald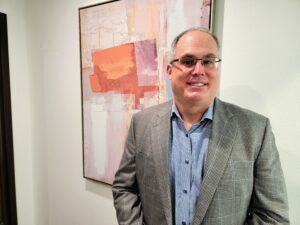 What drew you to get involved with the Center?
I served on the Center's board 15 -20 years ago and missed the direct connection to the ministry. The important and compassionate work done by the Center is so important to our community and those facing unplanned pregnancy.
What has impacted you most about being involved?
I am amazed by the professionalism and commitment of the staff and volunteers who act as the hands and feet in serving and reflecting God's love to those in need.  The Lord's words that "the harvest is plentiful but the laborers are few" really resonates and certainly seem appropriate to describe those working in this important ministry.
Is there a particular moment or experience that stands out to you?
The peaceful bearing and brightness of the eyes of those who come back to provide testimonials regarding the Center's role in their life-affirming decision-making.