Dawn Hinkle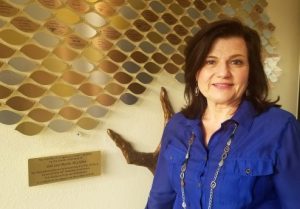 What drew you to getting involved with the Center?
As a middle school educator in public schools, I have seen and worked with many students in crisis or headed in a worrisome direction. I feel my classroom is a mission field and hopefully my faith, though implicit in that setting, is evident to each child and parent I interact with. Being involved with the Center allows me to further the important work of sharing Christ explicitly through tangible efforts to save babies and better each family's life.
What has impacted or surprised you most about working with the Center?
My husband and I have financially supported the Center for a number of years, attended the annual Gala and prayed for the ministry.  Serving on the Board of Directors provides an even more strategic role.
What moment or experience stands out to you?
At the 2017 Starlight Ball, a board member shared his experience as the college age father of a child that was aborted. I had all along considered the impact of such a decision on the woman, however, hearing from the male perspective was powerful. It validated the need for counseling both the mother and father in the pregnancy decision.  This very much goes against the accepted world-view.