Gary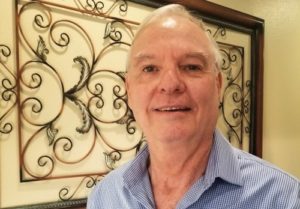 What drew you to getting involved with the Center?
Since becoming a believer in 1982, I have had a heart for the unborn. After retiring, I had been praying about a ministry to be involved with, and my wife mentioned the Center ministers to men. I received a friend's "random" email with a picture of a baby in the womb – the caption read, "Potential Human, or Human with Potential?" I made the call, had an interview and took the training to become an advocate with the guys who come to the Center.
What has impacted or surprised you most about serving at the Center?
Unfortunately, there is a high number of guys who do not come with their wives or girlfriends to get the results of the pregnancy test.  However, I have met so many guys who want to parent their baby even if the mother may not. Most are very compassionate and open. So many have become believers after hearing the Gospel (we share the gospel here!) and realizing their need for the Savior and His help in raising their child!
What moment or experience stands out to you?
The day a young man and his girlfriend were both saved at the same time during their separate consultations. They were both eager to parent their baby and it was a great moment of celebration with the team, knowing they had been saved together and were going to parent their baby "under God."