Janis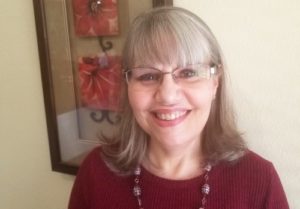 What drew you to getting involved with the Center?
My husband is adopted. I understand that not all pregnancies planned or eagerly anticipated. I am so grateful that my husband's birth mother chose life for him. As the Hope Closet volunteer I'm delighted to encourage our clients who have chosen life for their babies.
What has impacted or surprised you most about serving at the Center?
I am pleasantly surprised by the many ways the Center comes alongside our clients to support them, helping them make connections that will enable them to be successful in their parenting.
What moment or experience stands out to you?
I have to share three memories:
The young lady who recently lost her mother; she was frightened to have a C-section, so a staff member attended the birth and helped ease her fears.
Staff and advocates praying with a devastated young couple after the sonogram revealed there was not  a heartbeat.
The tears of a mother who came each with with her single daughter to the prenatal classes. She was grateful for the material resources that were provided for her daughter and unborn grandchild, as she had limited finances herself.