Lori Dally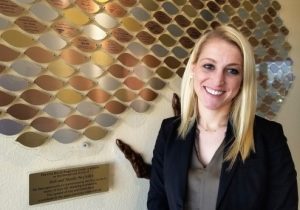 What drew you to getting involved with the Center?
My oldest daughter is adopted and her birth mother sought out help from a pregnancy center similar to the Center. Through the support and encouragement she received at that center, she was able to choose life and adoption for my daughter. I started becoming involved as a Client Advocate in the Center as a way to give back. Later I was invited to serve on the Board of Directors.
What has impacted or surprised you most about serving at the Center?
I have been most surprised about how much I have received in turn for volunteering my time at the Center. I was hoping I would be able to provide my time and talent to the Center; I have greatly benefited from my volunteering in ways I never imagined.
What moment or experience stands out to you?
When I first started volunteering, one of my duties was to stand in during the sonograms. Being present when a client sees her baby for the fist time is such an awesome experience. I think being able to provide that opportunity is invaluable to clients in helping them make the best choices for their unborn child.