Olivia Hunt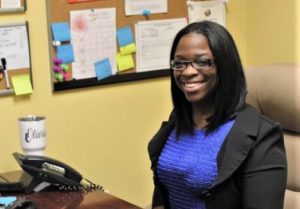 What drew you to getting involved with the Center?
I have always had a heart for those dealing with an unplanned pregnancy, because I lived that story.
What has impacted or surprised you most about working at the Center?
I was surprised to see how different things are now compared to 24 years ago. There are so many resources available to help those facing an unplanned pregnancy.
What moment or experience stands out to you?
I advised a young lady to speak with her mom before she went to the abortion clinic, because she was so certain that her mother would not support her in her pregnancy. Four weeks later she contacted me to say she did speak with her mom, and her mother told her not to have an abortion.
I love God moments.