Rachel Mogg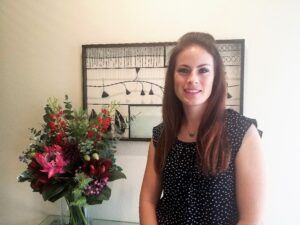 What drew you to getting involved with the Center?
I wanted to do something outside of myself and be a part of a cause that I know is near to our Creator.
What has impacted or surprised you most about serving at the Center?
God's continued faithfulness has impacted me the most. He continues to show up and do good works for these women and babies, even when I feel inadequate. He reminds me that He is in control and the One that is truly speaking to these women. I am only His vessel.
What moment or experience stands out to you?
I was able to be the spiritual advocate for a client that decided to parent her baby after a sonogram at the center. I shared the gospel with her and led her in a prayer of salvation. I am thankful to see the presence of God in so many facets of FWPC.