Shelley Lee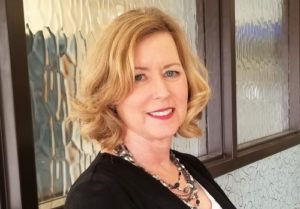 What drew you to getting involved with the Center?
In 2003 I came to the Center to join in their prayer-time for clients and the unborn. My heart fell in love with the battle for Life! Within a short time I moved from occasional donor to part-time volunteer, to part-time nurse-sonographer, to CEO. God called and I answered "Yes!" I'm so glad that I did!
What has impacted or surprised you most about working at the Center?
When we experience His amazing power through prayer, it invigorates my soul. So many times when we have had a tough experience with a client, the loss of a baby or the hardship of financial struggles, He just shows up in glorious ways! His provision, His rescue, His affirmation have all been demonstrated again and again.
What moment or experience stands out to you?
Goodness – one moment out of 15 years????  I met Julie in 2003 – she was our 8th client when we opened in 1996.  We have kept touch over the years and I was touched when her "rescued baby" sent me her high school graduation announcement! Everyone involved in this ministry – staff, volunteers, board members and donors – we are all part of that young lady's story! The Lord writes such amazing stories here at the Center.