Karen F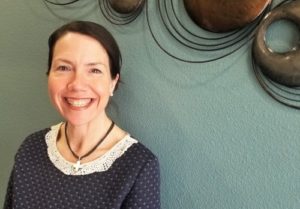 What drew you to getting involved with the Center? 
I just ran out of excuses. I am passionately pro-life and I have been earnestly praying God would intervene in America's heart, and  in the area of abortion. I began by donating a little money occasionally, then began monthly donations and finally got over my fear and started volunteering. There is a Thomas More quote that says: "The things we pray for, good Lord, give us the grace to labor for." I am thankful God have me the grace and courage to start, I get to see Him at work everyday I'm here.
What has impacted or surprised you most about volunteering at the Center? 
What has surprised me is how naturally this ministry flows from me and others. I guess I had a lot of anxiety about talking to these women (because we know literally life and death hang in the balance). What I found was that God is using small conversations and our willingness as the little fish and loaves that He multiples into the miracle of changed hearts and saved lives.
What moment or experience stands out to you?
Watching the Holy Spirit flip the light switch on in an abortion-minded young lady. No big sermon, no persuasive speech, just a small scripture was shared with her, scales fell from her eyes and she then knew and understood that she was carrying a child inside of her. That was God! And  I got the honor of watching! How cool is that?