Shannon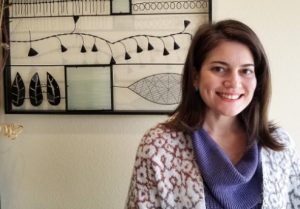 What drew you to getting involved with the Center?
I was at a charitable community clinic meeting when I met the Client Services Director. She spoke on the purpose and services of the Center. Abortion is a part of my story and the mission that the Center carries out each day greatly appealed to me. It was on my heart to support women who are in the same position as I found myself to be in, 18 years ago.
What has impacted or surprised you most about serving at the Center?
Most impactful:
Having the opportunity to share the gospel with every girl I meet at the Center. It is great to be able to practice this sharing.
Being on mission with the amazing staff and Executive Director.
Hearing the stories of the women who come for support.
Growing in my dependence upon the Lord as I pray for each of the clients.
What moment or experience stands out to you?
So many moments – the one that stands out is a consultation with a woman who brought her 4 year-old daughter along with her. The little one played happily with toys, unaware of why her mom was at our Center. Because of difficult circumstances, and possibly no financial or emotional support, the mother was considering abortion. She feared her ability to care for two children on her own. We discussed her faith in God, and how He calls us to give our worries to Him because He cares. We spoke of her belief in the humanity of the child she was carrying. She listened as we reviewed the stages of growth and development, pausing at the picture that reflected the size and stage of her unborn child. She then told her daughter that she would be a Big Sister! I am so thankful for the privilege of seeing worry and anxiety transformed into joy!